Tuesday, September 26, 2023
Computer Parts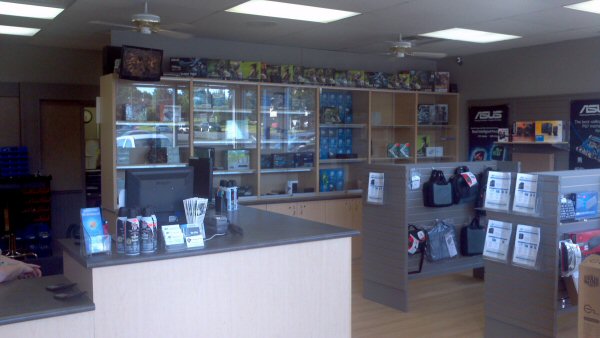 We sell high quality computer parts for the
"Do It Yourself"
tech.
We inventory a few our most popular components and peripherals. All other parts are only a day or two away.
If you don't find what you are looking for please email us at
victoria@f2fcomputers.com
and we will try to find it for you.
We will do our best to match any local price. For individual categories browse below.

Printable Pricelist - New Tab
Desktop Computer Desktop Computer
We build Custom Computer systems designed to fit your specific needs. We also offer quality Refurbished and Used Computers
Drivebay and NAS Drivebay and NAS products.
Laptop We have a very large selection of Laptops available. All of our laptops are ordered in specifically for you. We do not have them in stock. In most cases we are able to order them in next day.

If you have questions or would like to have help deciding what laptop you should purchase we encourage you to come in and talk with our Techs.

Due to the large selection of choice, we do not stock these components, they are order in only.
Laptop Accessories Laptop Accessories
Carrying Cases, Locks, Peripherals.
Services Computer Repair Services. Available for Onsite and In-Store service.
Software Software, including Microsoft Windows, Office, and various Anti-Virus programs.
OEM software must be sold with a complete computer system or a qualified hardware component.